Awnings
Sunray Awnings come in a wide range of stylish and functional designs.  There is sure to be an awning design that will complement your home.
Sunray® Awnings have been in the market for over 50 years and are designed and custom made especially for the NZ market.
Reduce heat, provide shade and protect your furniture with Sunray Awnings.
Awnings offer a great solution for cooling interiors and providing the shade need to keep your carpet and furniture protected from the harsh summer sun.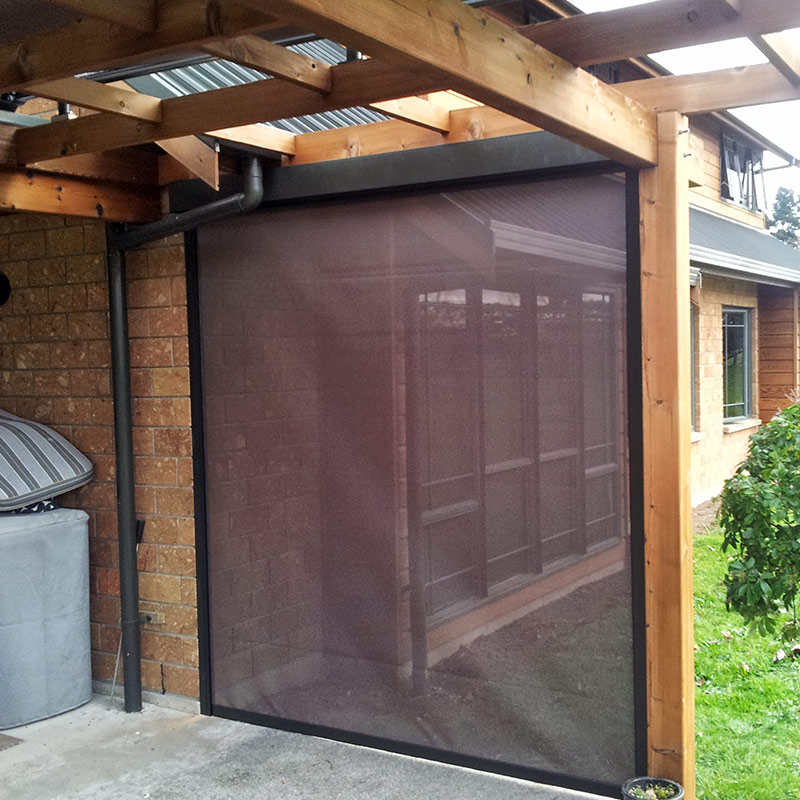 Solarzip™ Drop Down Awning
A vertical awning system that can shelter large spans from wind and sun whilst still retaining your view and access to natural light.  Perfect for transforming Louvre Roofs, covered pergolas and verandahs into extended living areas.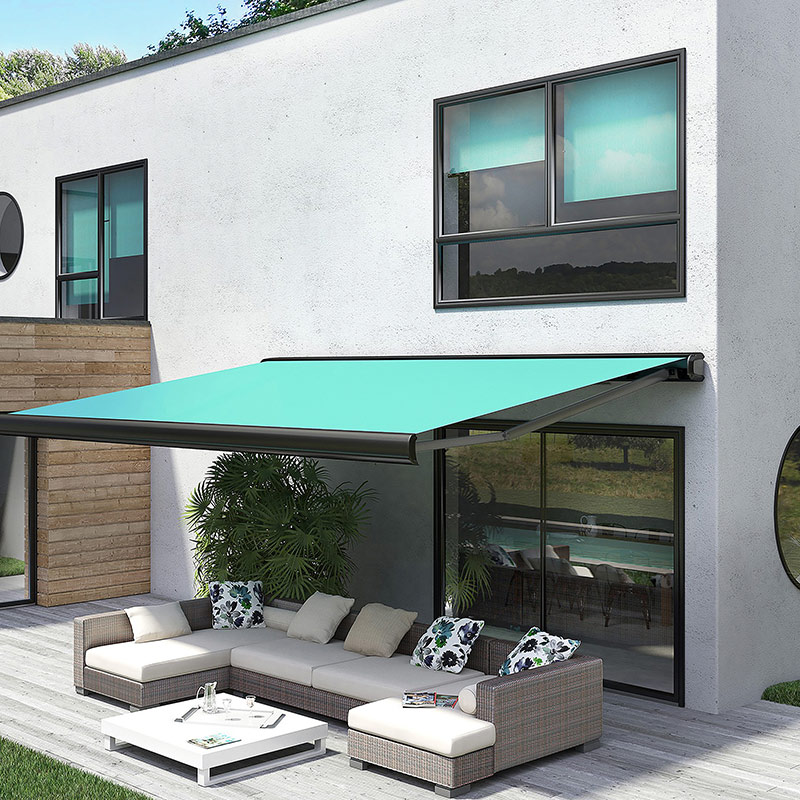 Soleia™ Folding Arm Boxed Awning
The Soleia Folding Arm Boxed Awning is the latest addition to the Sunray range and is a stunning, premium folding arm awning that is enclosed in a sleek, rounded storage box when not in use.  Manufactured from the latest in robust, contemporary awning components, the Soleia is able to project up to 4 metres, shading large outdoor areas.
Felicia™ Boxed Awning
Offering plenty of shade over your deck or patio the Felicia Boxed Awning is manufactured in NZ from imported European components. When the awning is fully retracted the awning arms and fabric enclose inside a box protecting the working mechanisms, fabric and any automation electronics from NZ's variable climate.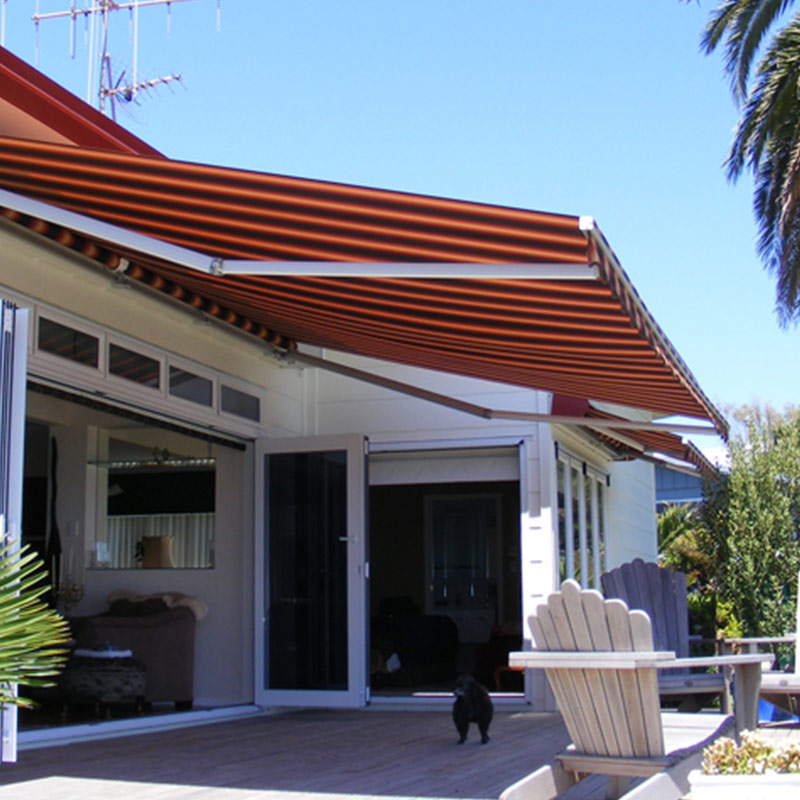 Deauville™ Folding Arm Awning
A traditional folding arm awning the Deauville Folding Arm Awning is perfect for NZ's changing weather conditions.   Providing full protection from the hot sun yet keeping you dry during any unexpected rainfall with 100% Acrylic water repellent fabric.  The folding arms are spring set, providing even tension for the fabric and absorbing movement when windy.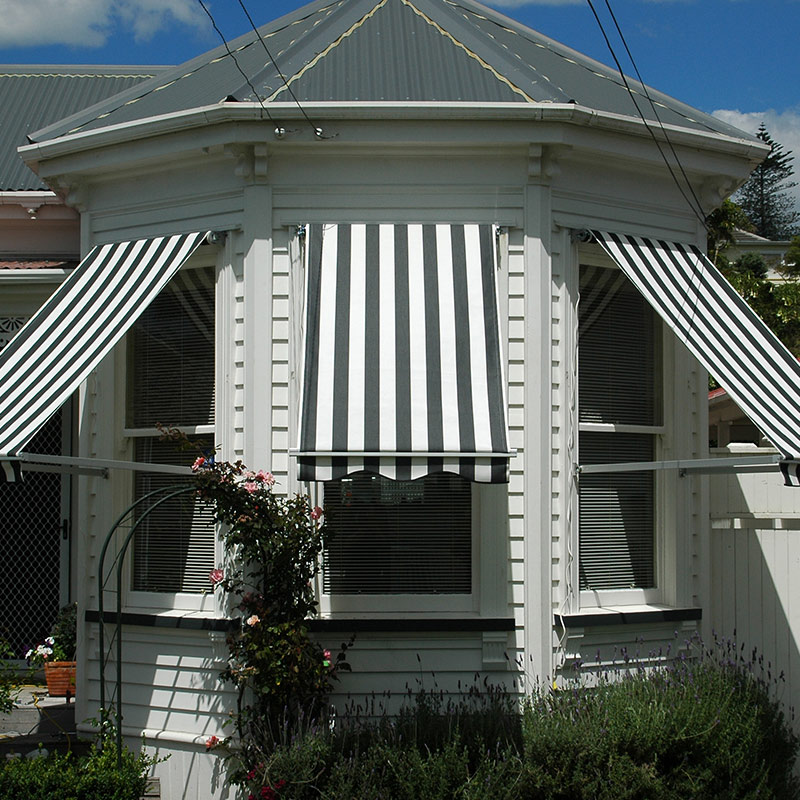 Bannette™ Drop Arm Awning
Bannette Drop Arm Awnings are ideal for small windows and balconies, providing internal shade & protection from the harsh NZ sun.  The factory assembled arms are sprung to provide even tension on the fabric and can be controlled by a gearbox and crank handle or motorised.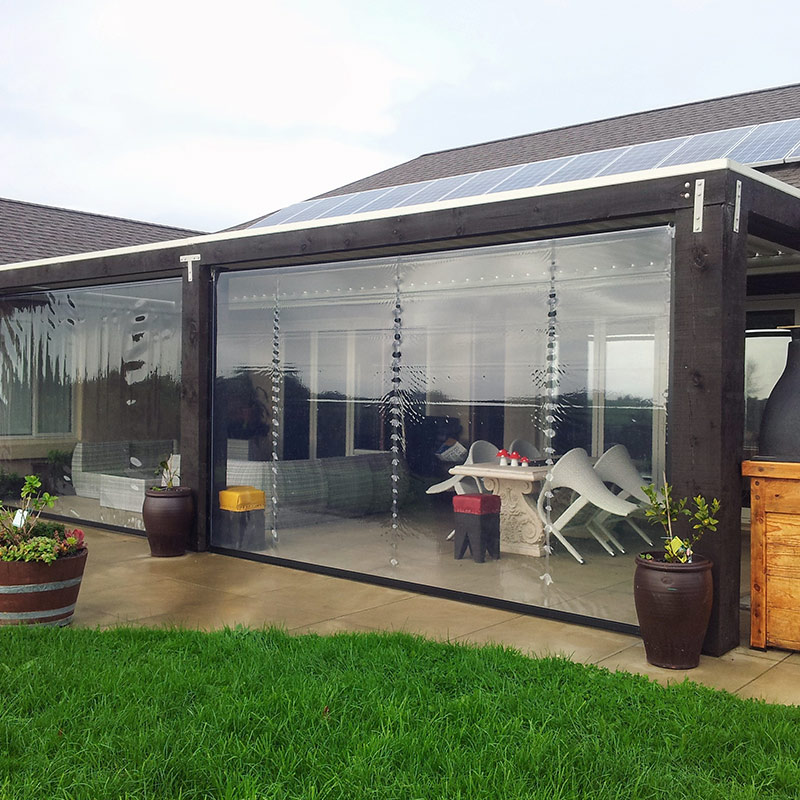 Bannette™ Drop Down Awning
Bannette Drop Down Awnings are ideal for both commercial or residential outdoor areas.  Increase the use of your outdoor space with the weather protection that a Bannette Drop Down Awning offers.
Optimise your indoor, outdoor flow.
More about our Awnings…
Wide range of mildew and UV resistant  fabrics available

Automation options available

Top quality aluminum fittings

Manufactured in NZ

Custom made for your home

Wide range of Dulux Powder Coat Colour options

5 year warranty
Book a free measure & quote
If you want a quality result and the piece of mind of knowing you are working with a local team that will care for your home as if it was our own, contact us to organise an obligation free measure and quote.