Louvre Roofs
Designed and manufactured in NZ, Bask Louvre Roofs are the ultimate in outdoor living systems.  Uniquely modular, they can either be freestanding, attached to an existing wall or fitted into an existing roof or pergola.
Whatever your project, you choose the configuration and we will build it to suit.
Custom made and designed for your home 
Our Louvre Roofs are all designed and manufactured in New Zealand and include a variety of styles and optional extras to select from.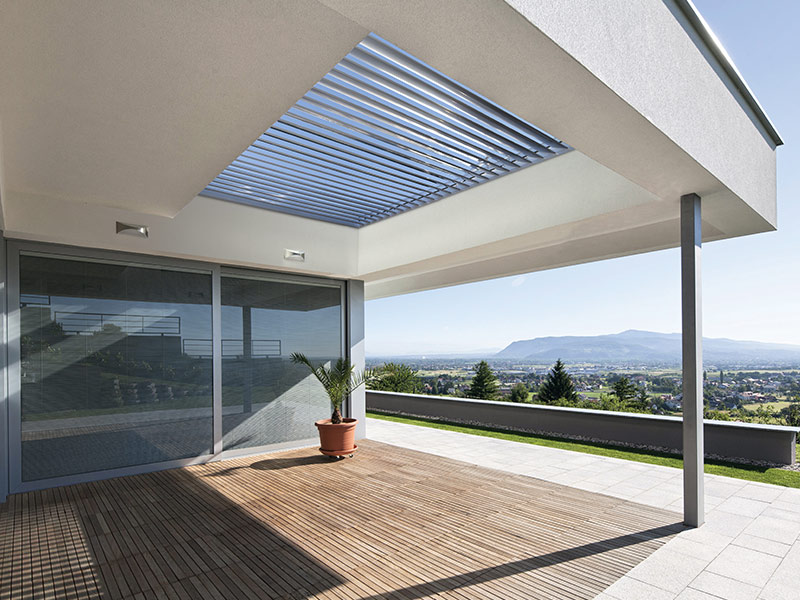 BASK Louvre Roof – Integrated Series
A custom made Bask Louvre Roof manufactured in your choice of size and colour to blend in with the design of your home. The BASK Integrated Series Louvre Roof is designed to fit into your existing roof or pergola.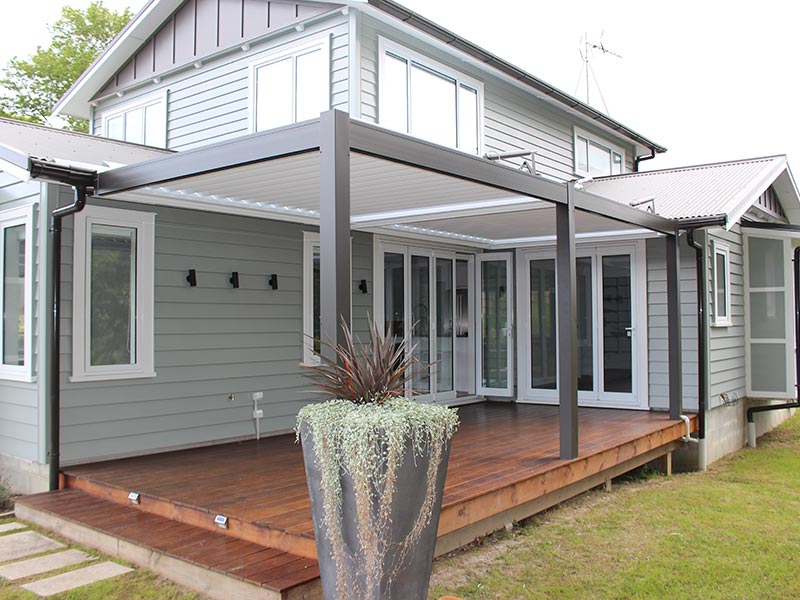 BASK Louvre Roof – Wall Series
The Bask Wall Series Louvre Roof is the perfect addition to add value to your home.  Fixed to existing structural walls in your outdoor area the Bask Wall Series Louvre Roof is perfect for transforming an exposed outdoor area into a functional indoor outdoor space.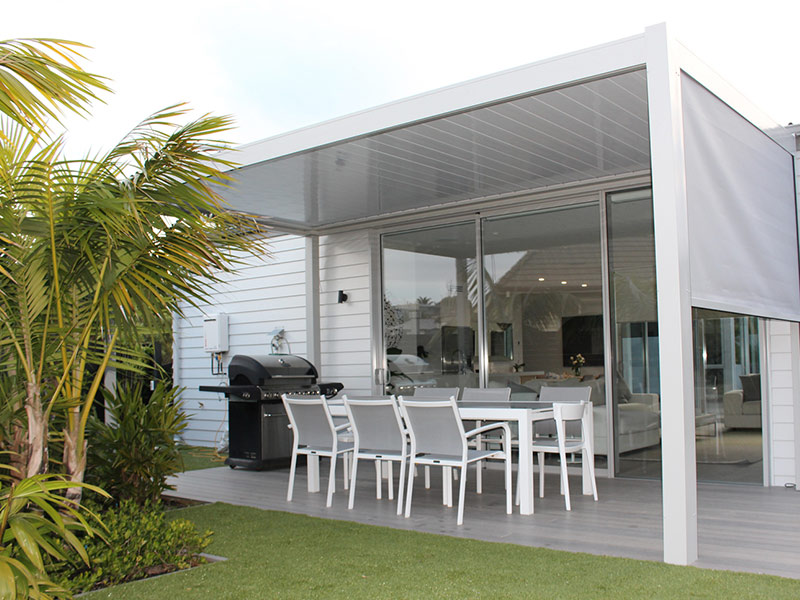 BASK Louvre Roof – Freestanding Series
A stylish Bask Freestanding Series Louvre Roof requires no additional structural support allowing you to create the perfect alfresco space wherever you like.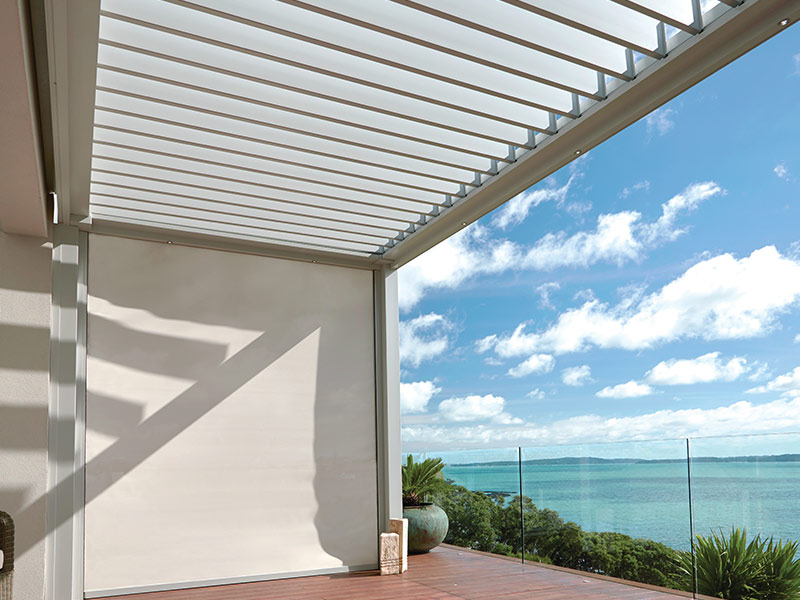 Solarzip Drop Down Awning
Complete the look of your Bask Louvre Roof with a stylish Solarzip Drop Down Awning. Perfect for giving you extra wind protection or privacy from neighbours whilst still retaining your view & access to natural light.
Extend your living space while also adding value to your home. 
Our Louvre Roofs all feature…
Fully automated with a quality German linear motor to operate louvre blades

Operated by remote control

End Pivoting 180mm Louvre Blades for increased weather resistance

Integrated Gutter for a clean, seamless look

Solid aluminum gutter box and cover plates to hide unsightly corner joints

Gutter pipes hidden inside the posts

Optional Solar Zip drop down screens integrated into the outer beam

Optional Rain Sensor and lighting

Designed and manufactured in NZ

Custom made for your home

Wide range of Dulux Powder Coat Colour options
Book a free measure & quote
If you want a quality result and the piece of mind of knowing you are working with a local team that will care for your home as if it was our own, contact us to organise an obligation free measure and quote.